By NIDA ALI
November 17, 2017
"
Can a Muslim man marry four wives without the consent of the other wives? For a Muslim male who is only Muslim in name and belief but not in practice, is it possible to marry up to four wives without the consent of the other?"
---
A Muslim man who doesn't follow the Five Pillars: Declaration of faith, prayer, fasting, giving charity and pilgrimage, can hardly be signified as a Muslim. While it's true that once one proclaims that they are a Muslim, another can't deny their identity as a Muslim. They are still obligated to perform the duties of a Muslim.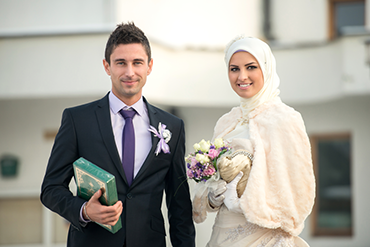 It doesn't make sense to want to marry four wives when they can't adhere to the majorrulings in Islam.
That is like they are picking and choosing based on what seems most convenient to them. That is not Islam.
When it comes to the consent of the wife, the husband doesn't have to ask her for consent. However, he does have to be kind to his wife. Therefore, asking her for permission and discussing the matter with her is incumbent upon him because that would be kind.
---
READ: Stop Idealizing Religious Figures: How to Handle Scandals in the Muslim Community
---
According to the Standing Committee for Issuing Fatwas:
"It is not obligatory for the husband, if he wants to take a second wife, to have the consent of his first wife, but it is good manners and kindness to deal with her in such a manner that will minimize the hurt feelings such thing might produce. So it's incumbent on the husband to be kind to his wife, discuss the matter with her in a gentle and pleasant manner, and this should be coupled with spending whatever money may be necessary in order to gain her acceptance of the situation."
The loophole to this is: marriage is a contract in Islam, literally. Before marriage, a wife can add a clause to her nikkah contract stating that her husband can't marry another woman while married to her, or that he has to ask her for permission.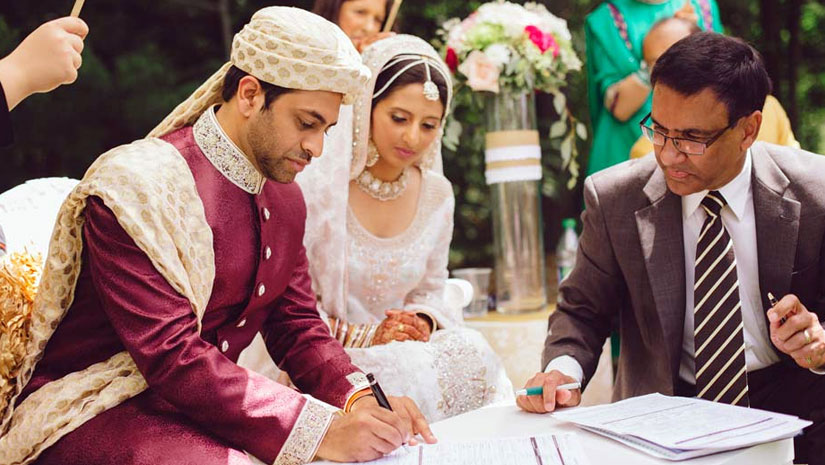 Beyond these logistics, the ruling in Islam, that men can marry up to four wives, has strict conditions.
The Quran says that a man must be able to do justice financially and time-wise with each wife. So if one wife gets a house, so does the other one. If he can't fulfill this justice, then he shouldn't marry more than one wife. And most men can't, it's a financial burden, and a burden on him in other ways, etc.
"And if you fear that you will not deal justly with the orphan girls, then marry those that please you of [other] women, two or three or four. But if you fear that you will not be just, then [marry only] one or those your right hand possesses. That is more suitable that you may not incline [to injustice]" (Surah Al Nisa 4:3).
The condition of polygamy is justice and if you can't fulfill that condition, MARRY ONLY ONE. That is more suitable for you. Allah wouldn't include this condition if it was easy for men to do justice to their wives. It's not easy and a man shouldn't marry more than one wife if he knows he can't.
That being said, there are a lot of Muslim men that marry four wives simply because Islam permits it. However, they fail to be just to all their wives. This is, Islamically, wrong.