By NIDA ALI
May 16, 2017
---
Technology is ever present and ever changing, it is the child of innovation and makes the world go round. In this day and age, technology has become a necessary part of everyone's lives. Naturally, everyone knows about the latest models of phones, televisions, computers, etc. However, very few know about the interesting technological innovations that are behind the scenes, so to speak.
Here are five mind boggling technological innovations that you probably haven't heard of:
Vantablack is composed of a plethora of vertical tubes which are "grown" on a life giving surface using the chemical vapor deposition process (CVD).
When light hits the surface of Vantablack, instead of bouncing off the material, the light is trapped and is constantly deflected among the tubes, eventually becoming absorbed and translating into heat. Vantablack absorbs 99.965% of visible light.
Well, Vantablack is the closest we will ever get to visualizing what a black hole looks like.
Whats so special about this material, you ask? Well, Vantablack is the closest we will ever get to visualizing what a black hole looks like. On any surface, it transforms the object into the darkest matter with no dimension.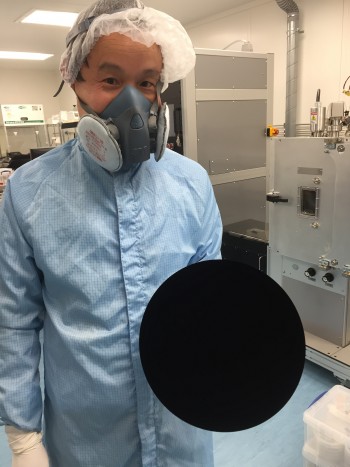 Vantablack is practically used to prevent stray light from entering telescopes, improving the performance of infrared cameras on Earth and in space, in art and design and in aerospace. Think of all the future possibilities that will include the use of Vantablack!
2) The Rolling Bench- No More Wet Butts!
The Rolling Bench is a Korean invention that basically provides a dry surface to sit on whenever!
You're tired and you want to sit on the closest bench, but it rained earlier that day and the bench is seating a nice puddle of water. You have two choices, don't sit, or sit and get your pants (or other bottom wear) wet. Not with this rolling bench!
The idea is, when one side gets wet, you simply turn the handle on the side and, voila, a new dry side emerges from under neath.
3) Bioprinting- Printing Organs
Scientists have mastered printing small livers! While the livers aren't good enough to use during liver transplants, they are used to test various diseases and their cures. If we've already made it to printing livers, eventually, we'll be able to use these printed organs within the human body.
4) The UNICEF Kid Power Band- Kids Change The World
This may look like a Fitbit for kids, but it is much more than that: it's technology with a cause.
This device targets children who don't get enough exercise and children who don't get enough food. How? The mobile app in conjunction with this device, encourages children to take part in physical activity with videos from popular celebrities. When the children reach a certain step goal, they are rewarded with points. Their points are then translated to UNICEF food packages that are sent to malnourished children around the world.
Since its launch in 2014, over 30,000 malnourished children have been fed.
5) PANONO- The Panoramic Camera Ball
The Panono is an extremely high resolution, 360° camera that takes panoramic pictures when you throw it up into the air!
The idea is, you throw it up and the cameras on the sphere will take beautiful HD photographs of your surroundings, providing you with the best panoramic 360° experience.