By NIDA ALI
February 28. 2018
"Today, February 28, 2018 marks what would have been the 90th birthday of Abdul Sattar Edhi, a renowned humanitarian, philanthropist, and founder of the Edhi Foundation who passed away last year."
---
Hira Imtiaz, 19, was in a branch of the New York Public Library in Manhattan this morning, studying and catching up on missed homework. It was a bright day outside, not too cold, not too warm, but a good enough day to make many people fill up the library tables. She opened Google on her gray MacBook Pro to look up something for class when she noticed Google's themed search logo for today in honor of Abdul Sattar Edhi.
"I was surprised and proud because he was a great Pakistani man that lots of people don't know about," said Imtiaz, a resident of Brooklyn. "Google honored him and his legacy in such a beautiful way."
Today, February 28, 2018 marks what would have been the 90th birthday of Abdul Sattar Edhi, a renowned humanitarian, philanthropist, and founder of the Edhi Foundation who passed away last year. Google honored Edhi for his life of humanitarian efforts today in the form of a themed Google search engine that features a drawing of Edhi, a book, an ambulance and a hospital.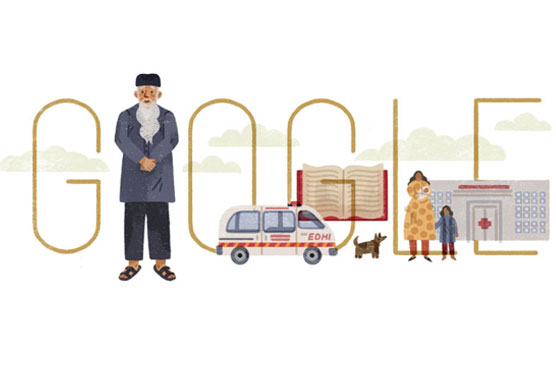 Dunya News
Edhi started giving to the poor when he was 20-years-old, when he abandoned his education and when he was penniless in Karachi. He was well known for founding the world's largest volunteer ambulance system in the form of the Edhi Foundation. In 2005, his organization raised $100,000 for the victims of Hurricane Katrina.
To the world's dismay, Edhi died in Karachi of renal failure.
"I admire his empathy, selflessness, and his efforts to give and only give," said Imtiaz. "He had no greed for fame or money. He helped people for the sake of helping them. Right now, that's missing from the world. People aren't doing things for the right reason anymore."
Today, Google praised Edhi's efficient ambulance service that helped thousands of Pakistanis in need.
"In celebration of Abdul Sattar Edhi, let's all lend a hand to someone in need today," Google said.
In honor of Edhi and all that he did for the humans of this world, here are four lessons we can all take from him:
"People have become educated, but have not yet become human."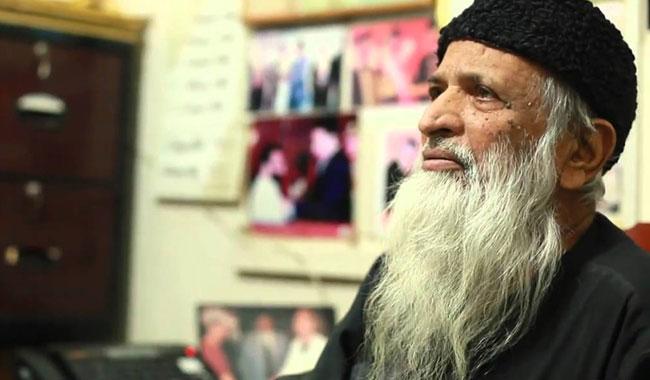 The News International
No matter how educated you are, how much knowledge you have or how many degrees you have, your education is of no worth if you don't use it to help people.
Gaining an education alone doesn't make you a refined, civilized individual if you fail to give back to humanity. Edhi himself abandoned his education for humanitarian purposes.
Sometimes, giving back could be in the form of pure empathy. These days, people are void of feelings for the hardships that people around the world are facing. If it doesn't happen to me, then it doesn't matter.
You can learn about all the problems in the world, educate yourself about everything, but if you fail to feel the pain of others, if you fail to be a kind
person, then your education is useless.
"No religion is higher than humanity."
The Express Tribune
People defend their religion with every ounce of energy they have. We compare our religions to others and say, "mines is better." But what are you and what is your religion if you fail to see the humanity in it?
All religions of the world teach lessons of humanity, of helping others and being kind. If those are virtues you don't possess, then you are missing the point.
Your religion isn't higher than others and you aren't better than others especially if you overlook humanity in the process of zealously following your religion.
"Empty words and long praises do not impress God. Show Him your faith by your deeds."
Dawn News
We see this in many religious communities where people focus on praising God and spending their time criticizing others in worshipping God incorrectly. But the basis of all religions is humanity. So said Edhi himself.
If all you do is pray and praise God and follow all the rules, but you don't do any acts of charity or humanity, then you are failing at pleasing God.
If you want to impress what you worship, then do what is right. Help people, sacrifice your time and energy to empathize with others and if you're an activists, then don't forget to be kind. What kind of activist would you be if you didn't regard the feelings and circumstances of others? How can you change the world and better the world if you fail to better yourself?
"People know that I've adopted four principles in living my life: simple living, punctuality, hard work and prudence."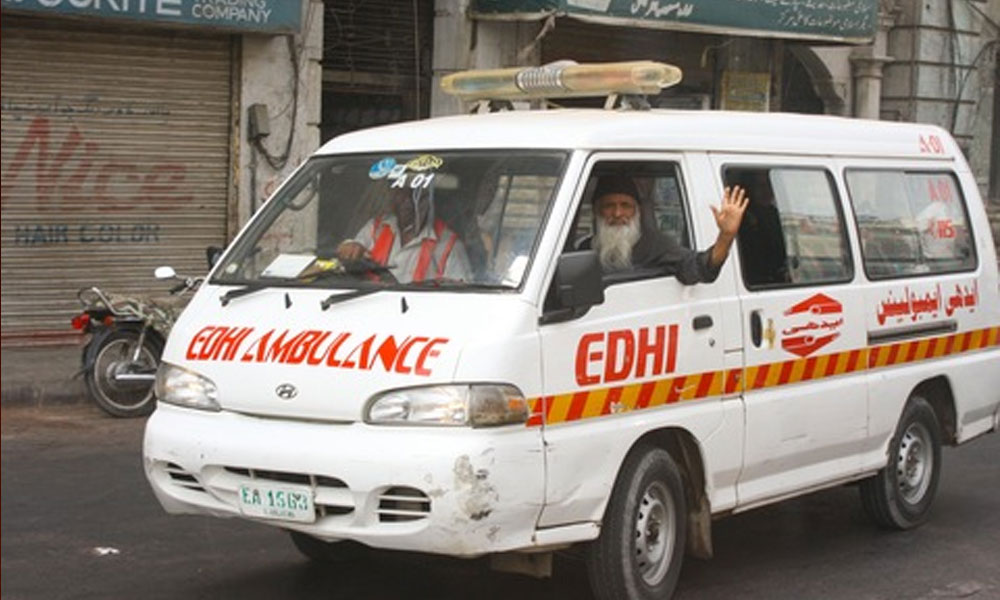 Brand Synario
Here is four lessons in one provided by Edhi himself. In order to perfect your life and live a fulfilling life, live simply. Keep your needs and wants simple because life isn't about how much you can get and how much you have. Life is about giving and limiting your concerns. Having concerns that don't actually matter are not part of simple living. If you want to live simply, limit your expectations and your wants will decrease on their own. There's nothing wrong with wanting more in life, but never let that bother you and make you overlook the good that you already have.
Be punctual in all that you do, not because you need to be for your own sake, but because other people rely on you. In the spirit of empathy and helping others, punctuality is sign of reliability and being there for people when they need you to be.
Work hard and work with prudence. Work with the intention of bettering the world. Everything you do should be with good intent and your actions will bear fruit for sure. Your hard work will always, always pay off if you do it for the right reasons. And before you make any decision, think about it multiple times. Wisdom and good judgement make for a stronger individual. Sensibility shows that you care and you care deeply. So care about the work you do, yourself and most of all, for the humans of this world.
"Edhi took up all his time and energy to help other people,' said Imtiaz as she packed her bag, ready to leave the library. "His life teaches you, that no matter how much or how little you have in means or character, you can always contribute something to helping those that are around you."