By ALECIA LI MORGAN
November 20, 2017
"

There are bigger problems for the Native community to deal with these days than feeling the sting of Columbus Day or the nature of Thanksgiving. If anything, we discuss with our kids how our ancestors were giving and took care of others, and we leave it at that.

"
---
In our home, we celebrate Thanksgiving as a day to be thankful for our many blessings and to come together as a family, but we do not celebrate the historical significance of the whole idea, really. As mentioned, we also do not "celebrate" Columbus day. Still, we don't actively protest it either or make it a day of bitterness or angry way-after-the-fact-protest, though we may slightly scoff at the idea (especially of Columbus day, just out of sheer ridiculousness of asking Natives to celebrate it) if actually asked or prodded about it.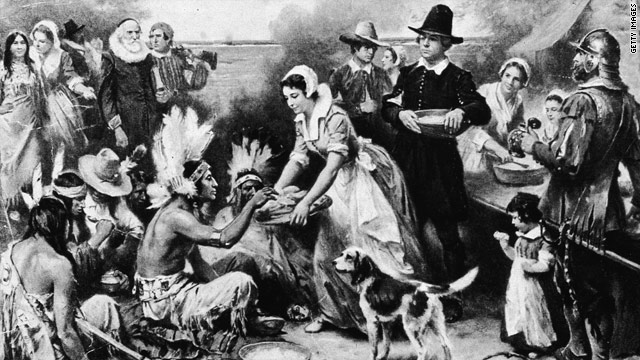 My children still learn about it historically, Big M will still "celebrate" it at K with their little feast, and whether he chooses to make a construction paper headdress or pilgrim's hat is entirely up to him, and I won't be making him feel any guilty or prideful connotations with whatever he chooses.
There are bigger problems for the Native community to deal with these days than feeling the sting of Columbus Day or the nature of Thanksgiving. If anything, we discuss with our kids how our ancestors were giving and took care of others, and we leave it at that.
What things we really won't celebrate are the conditions on many reservations today, the struggles that Native children face, and the abounding plagues of substance abuse, poverty, and hopelessness.
We could sit around and play the blame game all day for these things, but at this point, that's feeding energy into a hopeless cause, and that energy could be spent in far better ways working to advocate, counsel, and heal the many hurts that face many Native communities today.
Disclaimer: I am of Native ancestry (my mother grew up on a reservation in MN, and our native culture was very important to us growing up – we danced in powwows, spent weeks in the summer on the reservation visiting family, etc), but I did not grow up on a reservation. I am one of the minority of closely-tied-to-reservations Natives who are very fortunate in life. So I won't speak for those who are in the bad situations, who may still protest and feel strongly about these holidays or the injustices done as a whole to the People in centuries past – I can't,  but, I can tell you that we still celebrated Thanksgiving with my mom's family, and they still do each year too, using it as a day to be close to family and celebrate together, being thankful for their blessings – these themes are very important to the Native culture, and Thanksgiving is just one more excuse to get together. Community, family, and celebrations of life are all very important.
I think it's sort of just one more lovely testament to the beauty of the Native culture, to have taken a day that possibly could have a little sting to it and turned it into one more celebration of that which is important to us. And – I'm thankful for it.