By ALEX JOHNSTON
January 10, 2017
"She has the power to bring people together. She can make a great speech. Oprah 2020?  Hell no."
Oprah is a wonderful person. Unlike Donald Trump, she really did pull herself up out of poverty and make her own fortune through her own hard work and her own quality. She is inspiring. She is wise. Her heart is in the right place. She has the power to bring people together. She can make a great speech.
Oprah in 2020? Hell no.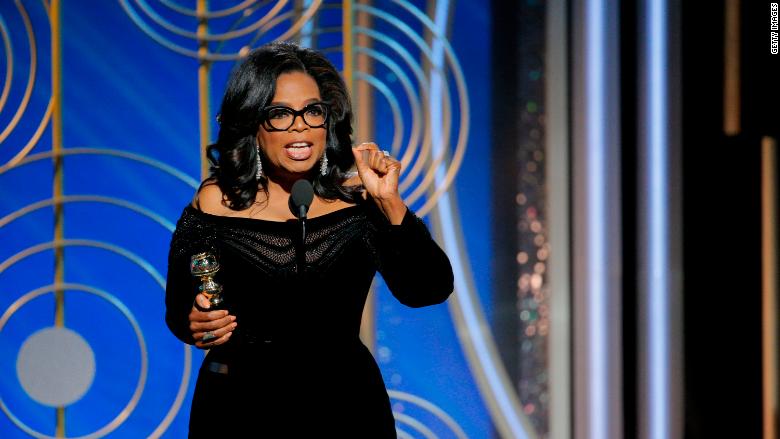 I'm sorry, but if the lady herself were to say that she felt ready to run for president in 2020, she would plummet in my estimation. But I suspect that she wouldn't do it. It's not about her virtues, although she has zero political experience, and I think that some is needed for the job.
It's about the country.
---
READ: Is America's Racist Past Relevant Today
---
If the USA is presently in such a state that it can elect as president a senile, racist, ranting mediocrity like the present incumbent, no way is it ready to accept a classy, intelligent, well-meaning black woman as a viable presidential candidate. It already rejected a moderately conservative, exceptionally competent, very well-educated and politically experienced white woman, so it's not going to go for Oprah.
Maybe one day, perhaps when I'm in my late fifties, I'll get to cheer for the election of President Winfrey, just like I stood around the radio listening with joy (as a foreigner) to the inauguration of President Obama. (Why were we listening to the radio? I can't remember. I just remember that we had to pick up our kid from the creche, and Obama was being sworn in, and we had to hear it, because we knew it was great.)
I look forward to that. But America has a long way to go, and the demographics have to change a bit, before that will happen."