By ANTON BUYNOVSKIY
April 11, 2017
"In fact, space debris orbits Earth at approximately 17,500 miles per hour (~28,000 Km/h), and at that speed, even the smallest piece of debris can do substantial damage to an operational spacecraft."
---
Between the United States and Russia (previously the USSR), there have been hundreds of space crafts and satellite launched into space; however, not every equipment sent out to space returns to Earth.
So what happens to it?
A typical space mission results in one of two outcomes: launch and return to Earth or launch and live in Earth's orbit. The latter of the two options is more common as it costs a lot of money to land a spacecraft back onto Earth. Everything in orbit that remains unused contributes to space debris.
A typical space mission results in one of two outcomes: launch and return to Earth or launch and live in Earth's orbit.
People started observing space debris in the 1970s, which was during the Space Race between the United States and the former USSR. Astronomers and observers knew that humans could not simply abandon space crafts in orbit, as it can build up and potentially cause harm.
Fast forward a couple decades later and space debris has become a very common discussion.
The North American Aerospace Defense Command (NORAD) is an organization that monitors space debris. They have tracked over 500,000 pieces of debris, and although that sounds like a lot, NORAD does not track objects smaller than 10cm at an altitude of 1000 km or smaller than 4 cm at 4000km altitude.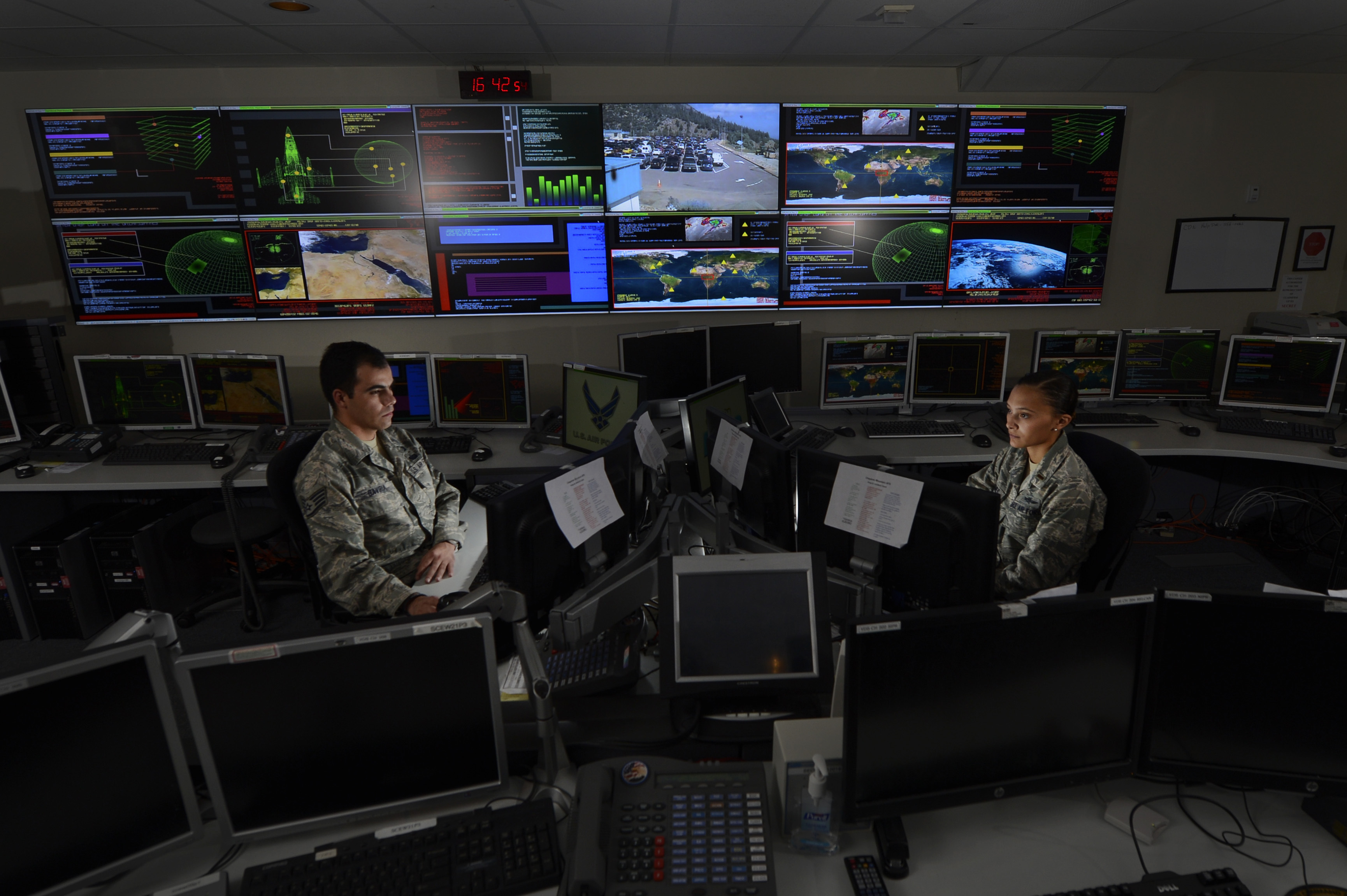 An inside look at the NORAD space crew
It is estimated that only about 7-14% of the total population of objects have been recorded by NORAD, which means there are lots of unobserved objects.
Not all pieces of debris are a result of man-made objects; natural substances such as meteoroids contribute to this accumulation. Nevertheless, according to NASA's database, there are millions of pieces of debris in orbit around Earth, 500,000 of which are larger than a marble.
A common question that the public has is, "If space is so enormous and much of the space debris is minuscule, why is it so potentially harmful?"
A common misconception about space debris is that space debris "floats" around Earth. This is inaccurate because not a single piece of space debris is just sitting there.
In fact, space debris orbits Earth at approximately 17,500 miles per hour (~28,000 Km/h), and at that speed, even the smallest piece of debris can do substantial damage to an operational spacecraft.
When a risk assessment is calculated, it is concluded that there is a greater than 1 in 100,000 probability of collision with a spacecraft. Although this may seem like a very small risk, it is considered a very high risk in space missions, since millions of dollars and thousands of hours of labor are put into a single mission.
There have already been many accidents and threatening events that resulted from space debris. One major incident was the 2009 satellite collision between US satellite Iridium 33 and deactivated USSR satellite Kosmos-2251. The two objects collided at 26,170 mph and created approximately 1,000 pieces of debris larger than 10cm.
In 2003, Space Shuttle Columbia disintegrated during its return to Earth, killing seven astronauts and shot thousands of pieces of debris across a 28,000 square mile area in eastern Texas. Over 80,000 pieces of debris were recovered.
With many more fatal events occurring, the removal of space debris becomes a growing priority.
Iridium Kosmos Collision
One problem with getting rid of space debris is that it takes a very long time for the debris to naturally decay, slow down and fall to Earth, or shoot out from its orbit into space.
Donald Kessler is an Orbital Debris and Meteoroid Consultant and he spoke of a Critical Population Density (CPD) for space debris. Kessler came up with a formula that shows the decay in spatial density, and when analyzing the graph of this formula, one can see that in a 2000 year period, the spatial density would only naturally decrease by 10%, making this problem inescapable.
With this problem comes an underlying problem that space debris is consistently increasing since there is no current international treaty to remove the space debris.
The recovered pieces of debris from the 2003 Space Shuttle Columbia catastrophe
The politics behind cleaning up space debris comes down to the cost of removing space debris. It's not as simple as simply catching space debris with a net.
To remove space debris, the debris would either need to be pushed out of orbit so it can leave Earth's orbit and fly into oblivion, or a safe passage to push the debris back to Earth needs to be carefully calculated.
Any method of debris removal requires a vast amount of resources and millions of dollars without profit.
The European Space Agency is currently working on a mission solely to remove space debris in 2023, but as of now, efforts are being made by major space corporations to limit the addition of space debris in the future.
A model of an idea to aim lasers at space debris to push out of orbit
With America capturing the minds of some of the smartest and brightest students around the world and NASA receiving an increase in its budget, there is, without a doubt, a viable solution for space debris that will appear in the near future.