By ITTECA KHAN
November 28, 2017
"The overlapping interests of Government and Industry that use surveillance, policing and imprisonment as solutions to economic political and social problems."
---
The Prison Industrial Complex is a structure of society which helps maintain the status quo. It ensures that those in power remain in power. It is a complex web controlled by private prison companies, lobbyists, and politicians. All for the sake of profiteering off of regular citizens.
In the 1980's, the American Prison system became privatized because of overcrowding in federal facilities. The privatization of the prison system has led to a 1600% increase in incarcerated people between 1990 and 2009.
Today, there are about 2.3 million adults in state and federal prisons. There are 6.6 million under some form of correctional supervision (imprisonment, probation, parole).
It is mind boggling that although Americans account for only 5% of the world's population, it holds 25% of the world's prisoners.
Are we as Americans more prone to criminality than the rest of the world? or is there a larger force at play?
A key aspect of the PIC framework is that it allows legal institutions like police and courts to criminalize specific communities.
---
READ: The History of The Rohingya People
---
Criminalization is a process through which actions are deemed illegal. The criminalization of certain acts is determined by the cultural/social standards of a particular society. For example, drinking may be normal in one culture but a crime in another. Thus criminalization is a matter of perspective.
The legislation, court rulings, and institutional policies have the ability to criminalize any actions that are deemed deviant.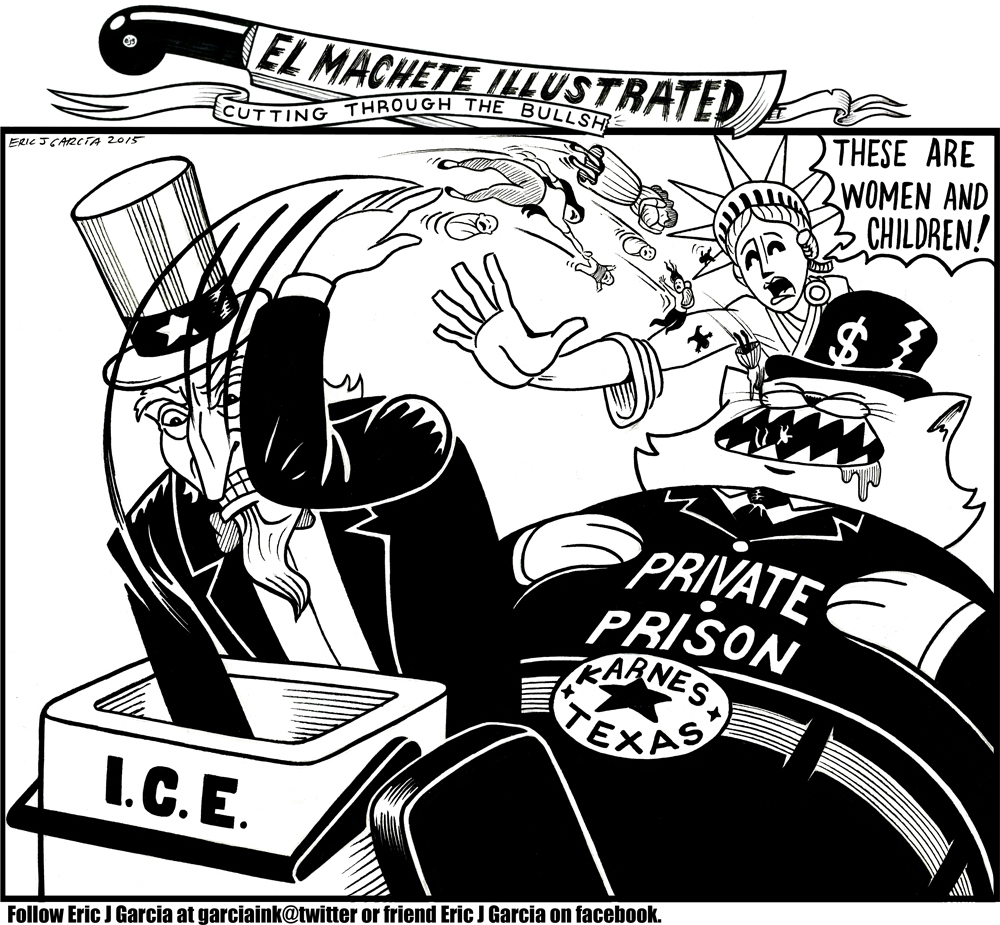 Homeless people, LGBTQ+, people of color and those who are psycho-emotionally challenged easily fall prey to the PIC. These groups are all considered atypical. Often, any progress they gain within society is quickly shut down by structures like the PIC.
Sleeping on the street or street vending, otherwise known as informal economies, are considered criminal acts.  However, for a homeless person, these behaviors are necessary for survival.
Youth and political activists are other significant targets of this system as they challenge the structure upon which prison profiteers rule. Educated, politically active, and socially aware youth have the ability to uproot oppressive institutions and eradicate them forever.
---
READ: Reactance: When Protesting Can Do More Harm Than Good
---
Activists are thrown into jail for exercising their first amendment right; the right to protest. If you don't fit the identity that these institutions choose to privilege or if you are critical of that power structure, the system will work against you.
Capitalism is defined as a few people owning the means of production and the means of distribution, leading to a profit for those select few. For an economic system like capitalism to thrive, it needs a constant supply of new markets, new products and a surplus of labor.
The PIC has provided that in a compact form without the need of outsourcing. The more that private companies incarcerate people in their facilities, the more labor is present to manufacture products like coat hangers, license plates and the little blue exam booklets many students give their exams on. They can get all these products made basically for free; inmates are paid only 19 cents per hour without any sort of benefits a normal laborer would expect or be entitled to.
This arrangement is great for the executives of private prison companies; they are constantly raking in the money, so why would these companies want to have vacancies in their prison population?
Two major companies control a majority of the privatized prisons in the US, the Corrections Company of America (CCA) and the GEO Group. In 2010, both these companies made 3 billion dollars in revenue, while the head executives of these companies each received around 3 million dollars in bonuses.
To keep this influx of money, these companies have to ensure that the beds in their prisons are filled to the max, at all times. These companies pay lobbyists so that they may convince legislators to criminalize minor offenses, such as the use of recreational drugs, i.e marijuana.
A federal report states that between 2003 and 2011, CCA hired 199 lobbyists in 32 states while GEO hired 72 lobbyists in 17 states. These two companies have a large sway in Washington; people's lives could change in the blink of an eye because a man in a fancy suit decides this is going to make him more money.
The more passive actions become deviant in the eyes of the law, the easier it becomes for these companies to get people in their grasp.
The private companies control the prisons and they also control the lobbyists who in turn influence lawmakers. Once these laws are made, vulnerable people become easier to incarcerate and because in our society we are taught that everything that is deviant or abnormal must be put away, far away from our lives to guarantee our safety.
Other institutions like universities invest in private prisons; the little blue exam booklets students use are made by inmates. It would be truly ironic to see a student write their final paper on human rights and slavery on the very paper that is a product of legalized modern slavery.
This is a very real and influential oppressive structure within our society. Those in power have created a system which exploits these communities and citizens who are different from the norm, who threaten the structure of American society. Not only do they exploit those who are different, they decimate the neighborhoods in which these prisons are placed and destroy the lives of these inmates, all for money.
The living conditions are deplorable in these prisons along with high rates of violence, sexual abuse and low rates of any form of rehabilitation into society.
The government combined with the media, police and courts have a very clandestine influence on the prison system in this country. This influence may seem invisible to most, but those who dare to look closer will understand the complexity of it.
As members of this society we cannot passively ignore the institutional oppression masked as cracks in our justice system any longer.
It is high time we fight for reform and dismantle this spawn of profiteering monsters.