By MAVERICK LIN
September 12, 2017

"This mental state is described as a feeling of energized focus, total immersion, and enjoyment in the process."
---
I would sit there and simulate countless permutations of possible moves. Every time a piece was played, the simulating would begin again.
This is the game of Go- the ancient Chinese strategy game invented 2,500 years ago.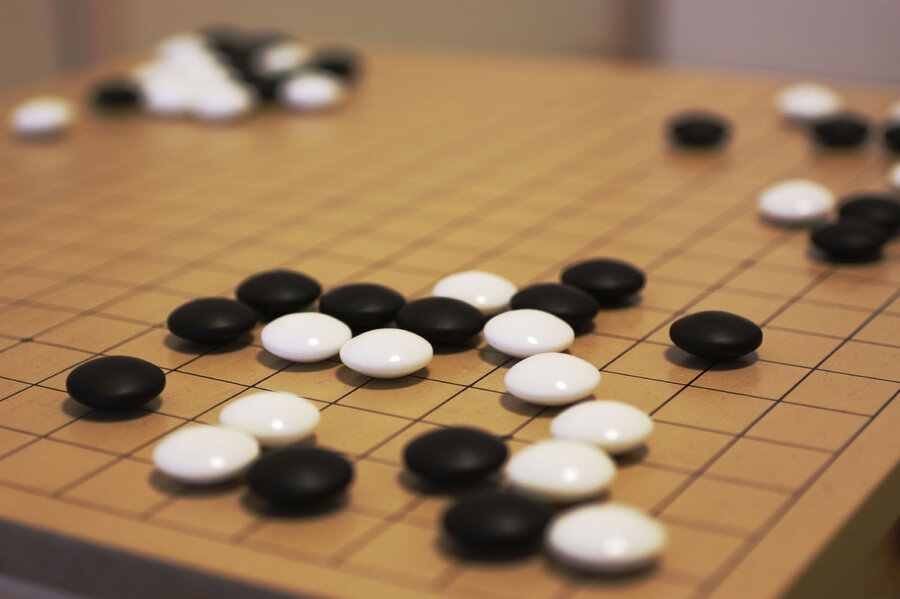 The number of possible positions in the ancient game of go is greater than the number of atoms in the entire universe.
After "retiring", I realized that I was able to clear my mind extremely quickly and focus solely on the task in front of me- it has served me well so far.
Some people call this laser-like focus the "flow state" or "in the zone".
This mental state is described as a feeling of energized focus, total immersion, and enjoyment in the process.
The trick is how to quickly jump in and out of this state- to be able to turn "the flow" on with a flick of a switch.
Here's what I suggest:
Get enough rest.
It's hard to operate normally even with adequate rest. No amount of "clearing your mind" is gonna help if you don't sleep.
Get enough nutrition.
Vitamins and nutrition are crucial for keeping your mind functioning healthily. Vitamin Bs, antioxidants, fish oils, leafy greens, etc… How can you expect to clear your mind if your brain isn't well fed?
Pick up a strategy game.
Games like go, chess, poker, and blackjack all help train your laser-like focus. If you snooze, you lose. Get comfortable focusing.
Running/Working Out.
A great way to clear your mind. Many high-powered CEOs and high-profile individuals go for runs or work out to relieve their stress and anxiety. It leaves you feeling great- mentally and physically.
Exercise your mind.
No, not by shaking your head back and forth or doing curls with your head. The mind is a muscle that has to be exercised frequently. How can you expect if to jump from being entirely relaxed to intense concentration without exercising? It's like trying to do a triple-jump with a jump rope without working on the double or single jump.
Read.
Expand your mind with ideas. Reading is also a great way to clear your mind as well. Lose yourself in the book.
Produce ideas.
Like the brain, the idea muscle also needs to be trained. Write down 10 ideas everyday- doesn't matter if they're good or bad.
Discuss ideas.
Same idea as the one before.
Meditate.
This one is tricky. Everyone meditates differently- some techniques work for some but not for others. I suggest you try different ones until one clicks. But it really does have benefits. Just believe.
Alternatives:
Tai Chi, Chi Gong, Yoga, or Hot Yoga
Clean Dishes/Housework
Sounds strange, but actually works for me. When I get stressed, I do the dishes or clean the house. I mean, if Bill Gates does the dishes every night, there's no reason why I shouldn't either.